So whether you are using WordPress to run an online shop and make a living, or write "imagines" blog about Michael Fassbender, you are probably well aware of the usefulness of some additional plugins and services available. Ever since its inception back in 2003, WordPress has just kept getting bigger and bigger, just like Kanye's ego. And just like Kanye, WordPress has gotten so big that it made a devoted cult following of all kinds of creators.
One survey estimated that WordPress actually controls 58.55 percent of the total CMS market share, and as such, it currently owns a quarter of all websites. That being said, WordPress has gotten to that position for a reason. It started as a shabby little blogging platform standing on the corner of MySpace and Vine, hoping someone will notice it… and now it is Kanye West. Talk about from rags to riches, amirite? (*wink wink)
With such vast expansion, people started noticing and solving some issues that were bothering them, so WordPress got its first plugins and additional services. WordPress might have started like Mullenweg's and Little's baby-idea, but today that baby is a fun-loving scruffy teenager influenced largely by its crew of budding developers and contributors. And that brings us to the creative minds that are developing new plugins, themes, and services on a daily basis.
Once upon a time if you had a problem you had to search for a solution, now when you have a problem, you have to pick a solution. Would you like a pink solution with leather-strap boots? How about the navy-blue solution in chucks and plain white t? No? Alright then, green it is! Now let's discuss the flavor… This is how choosing a solution looks like today. It is hard to pick just one among the variety of plugins and WordPress products, so we did it for you. This list contains solely the best of the best in terms of design, affordability, and speed, so stick around to find a plugin (or ten) for yourself.
WPForms will allow you to create smart forms and surveys whenever you want in a matter of minutes. The best thing is, you can do it without having any technical background or knowledge and without typing a single line of code. That is probably the main reason why WPForms gained the following of over 2 million professionals. WPForms is also included in the top 20 most popular WordPress plugins of all time, which practically places it right up there between Mick Jagger and Keith Richard. (and just between you and me, WPForms looks better than both of 'em)
Keeping its high rating in mind, it is clear that WPForms has a lot of great features. From an intuitive drag-and-drop builder, a ton of templates, and cool additions, WPForms has everything to help you make advanced forms in no time. Forms created with WPForms support user registration, file upload, geolocation data, entry management, instant notifications, and so much more.
With WPForms, you will boost your online business effortlessly and in no time. If you opt for the basic package, you will get access to unlimited forms and entries, 1-year long support, and much more.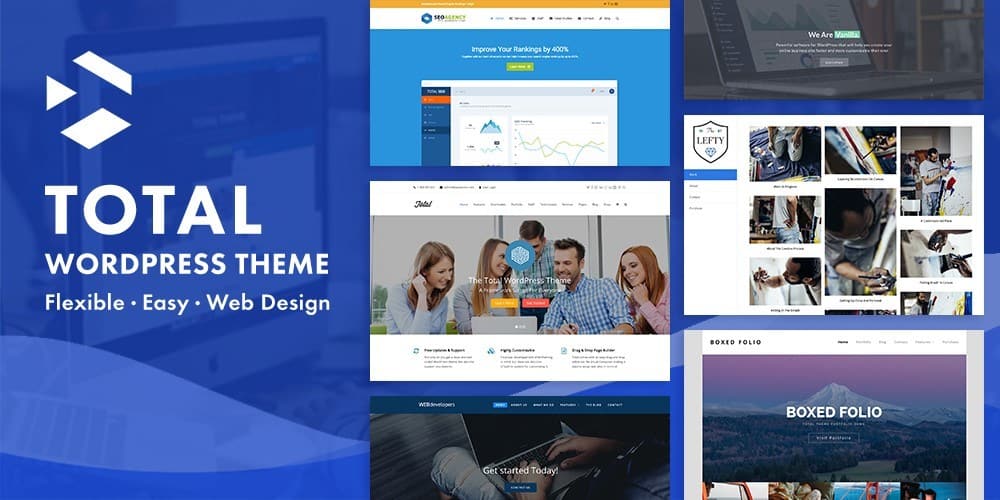 Total Theme is the multi-practice of themes. It is a powerful, compact, flexible WordPress theme that serves multiple purposes, so you can use it for a variety of projects: blogs, online magazines, agencies, shops, portfolios, etc. It features a top-notch drag-and-drop builder and more than 100-page builder sequences. The total theme also offers four premium addons: Templatera, WPBakery, Slider Revolution, and LayerSlider. With such a large variety of options Total Theme is fit for virtually any kind of customization that comes to mind.
Total Theme also has a pixel-perfect design, looking terrific on all devices, and it is also SEO friendly, so it is great to create high converting websites.
If you are tired of grainy images, limited uses, and slow-pace building, this great WordPress theme is what you need.
When someone mentions website analytics, I instantly think of my 3rd-grade math teacher who used to viciously yank me by the ear whenever I made a mistake. Needless to say, I'm not big on numbers and stats. However, website analytics is one of the most important aspects of business doing. MonsterInsights puts those analyses directly on your WP dashboard so you can keep track of the changes and fluctuations in your day-to-day business.
MonsterInsights might sound like the name of Deadpool's estranged younger brother, but it is actually one of the most popular and vastly used WP plugins. It will let you see the most important information gathered from your Google Analytics account, and it will also help you get to know your users better. Needless to say, knowing "what makes people tick" (yes, I just quoted Christian Grey #sueme) is of utmost importance for the development of any business. Once you are aware of all of the data and stats, you can create a course of action that will improve the overall conversion on your website.
Use MonsterInsights to boost your business in no time.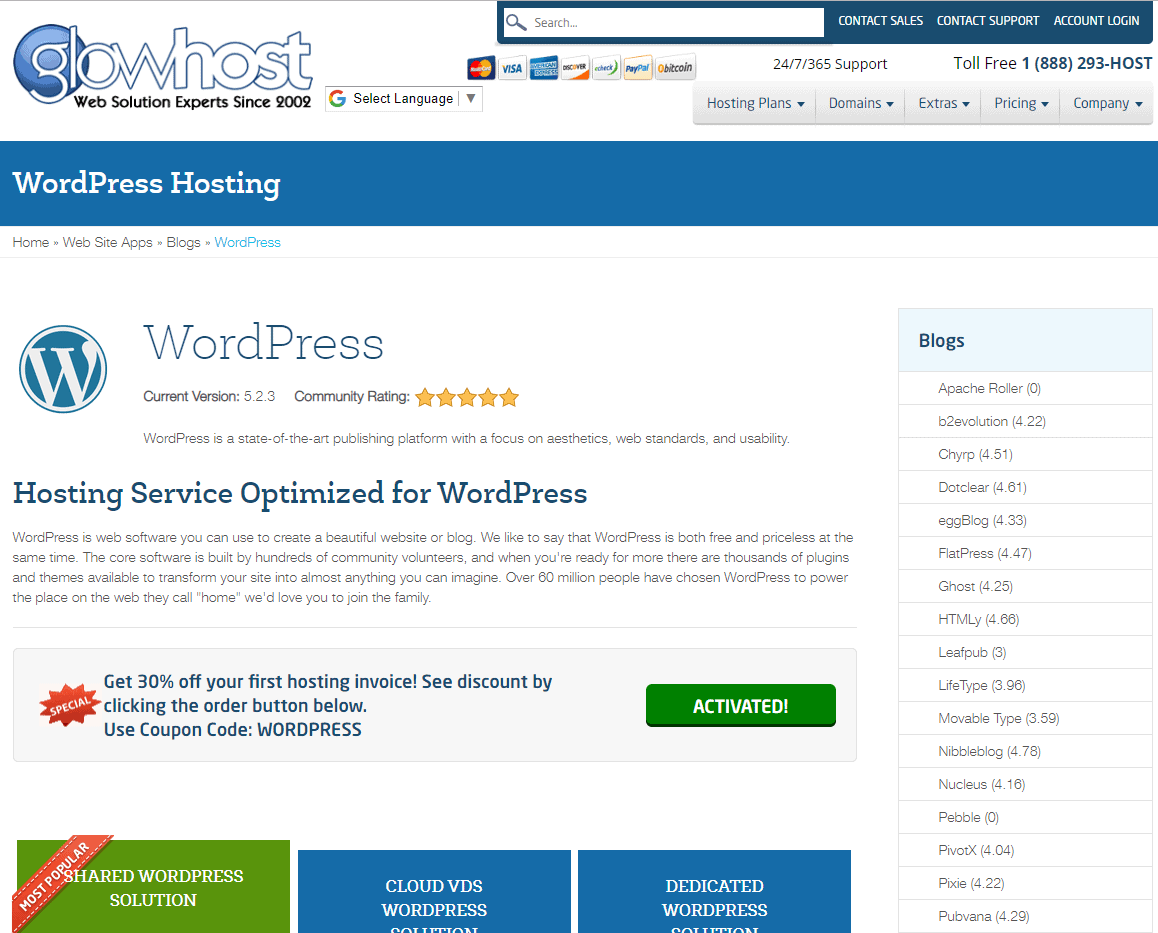 Since it made its grand entrance to the WP scene back in 2002, GlowHost managed to become one of the most important hosting solutions on the web. Aside from swift and comprehensive hosting solutions, GlowHost is also well-known for its outstanding support staff. All questions and concerns are being answered 24/7/365 within 20 minutes or less.
GlowHost also offers three specialized hosting solutions for WordPress in particular. The Shared WordPress Solution will set you back for $9.95 per month, and it is perfect for a large variety of websites. The other two package solutions are a better fit for websites that garner large amounts of traffic.
As for the price, there are usually coupons enabled on their site, so make sure to check out their site to see what is available at the moment.
Don't let the trust-issues with your website grow, let GlowHost solve everything for you.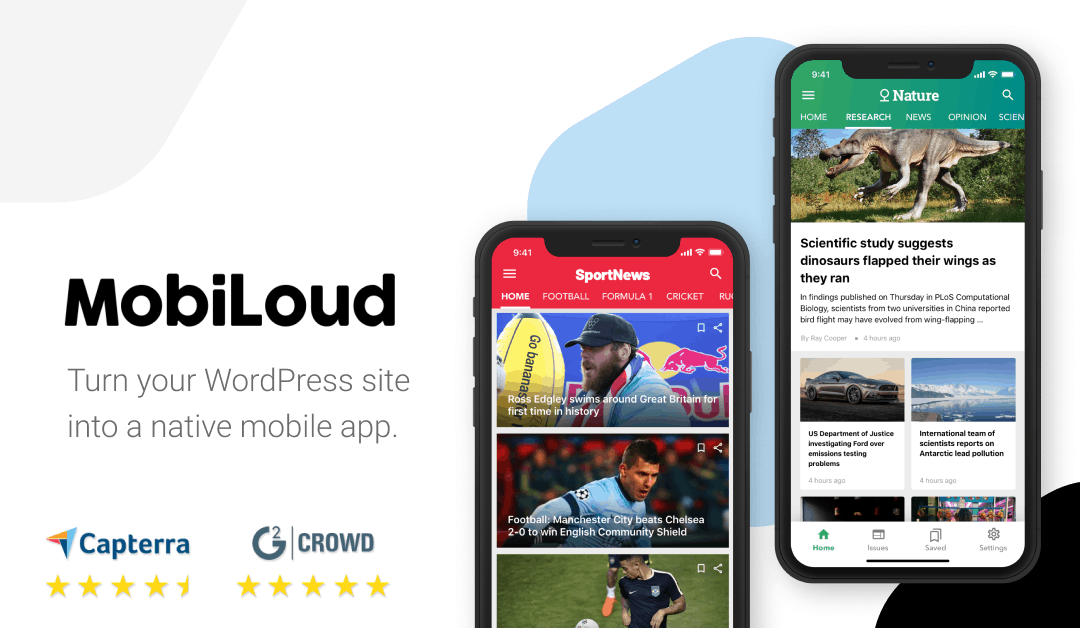 If you are a website owner on a budget, chances are you've probably backtracked from the idea of making your mobile app more than once. Prices for app building are hefty, and agencies can be ruthless when it comes to charging for their creativity and time. If this is the case and you know exactly what I mean, then MobiLoud is exactly the solution you need.
All MobiLoud apps are integrated with the most popular ad networks and can also help you launch a subscription or membership offer, with easy and simple in-app subscription options. Furthermore, the app itself will give your users more flexibility, and as a result, your website will get more traffic.
App costs start at $950 + $249/month, and that price includes everything you could possibly need to go live with your mobile app, including submission to App Store and Google Play.
Elementor is currently the leading WordPress website builder. Over 3,000,000 people from various niches, with different levels of technical knowledge and from all over the world, opted for Elementor when they were creating their websites and pages.
Ultimate Addons help bring the best of Elementor with over 30 supreme-quality widgets and templates. Needless to say, your website will do much better in terms of navigation, practicality, design, and conversions.
Codester is practically one big colorful marketplace offering tons of scripts, WP themes and plugins, and app templates. With Coldester's premium quality array of products, you will create amazing apps and websites in no time.
Browse Codester and choose your own WordPress theme.
I remember those dark times a couple of years ago… Zayn left One Direction, The Weeknd couldn't feel his face, and adding schema markups to a website took several hours. However, that is all over now, thanks to Schema Pro, the most effective WP plugin for adding markups. With one click and easy interface, you will be able to add markups automatically to all of your selected posts and pages.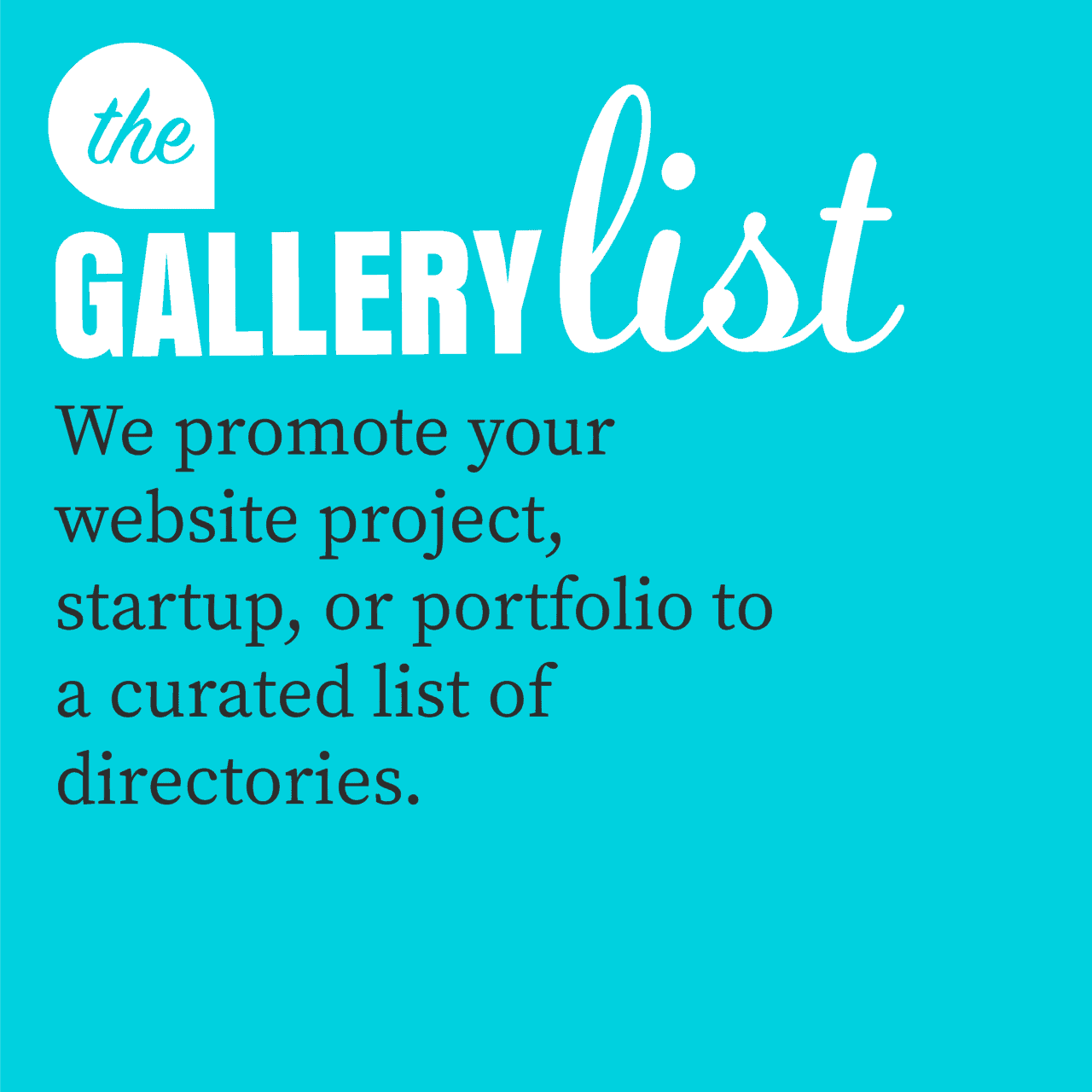 The Gallery List is the top-notch submitting service, holding the crown in its niche for over a decade now. If you opt for them, you can be sure that all of your projects, portfolios, and startups are manually submitted to a carefully curated list of directories, some of which are eve paid galleries. The Gallery List is well aware that you've invested time and money in your projects, so all of your things are handled with utmost care and consideration, thus the hands-on approach. The Gallery List also has a strong reputation in the market, so you can be sure that they will accept your websites and take them seriously much quicker than with some other services.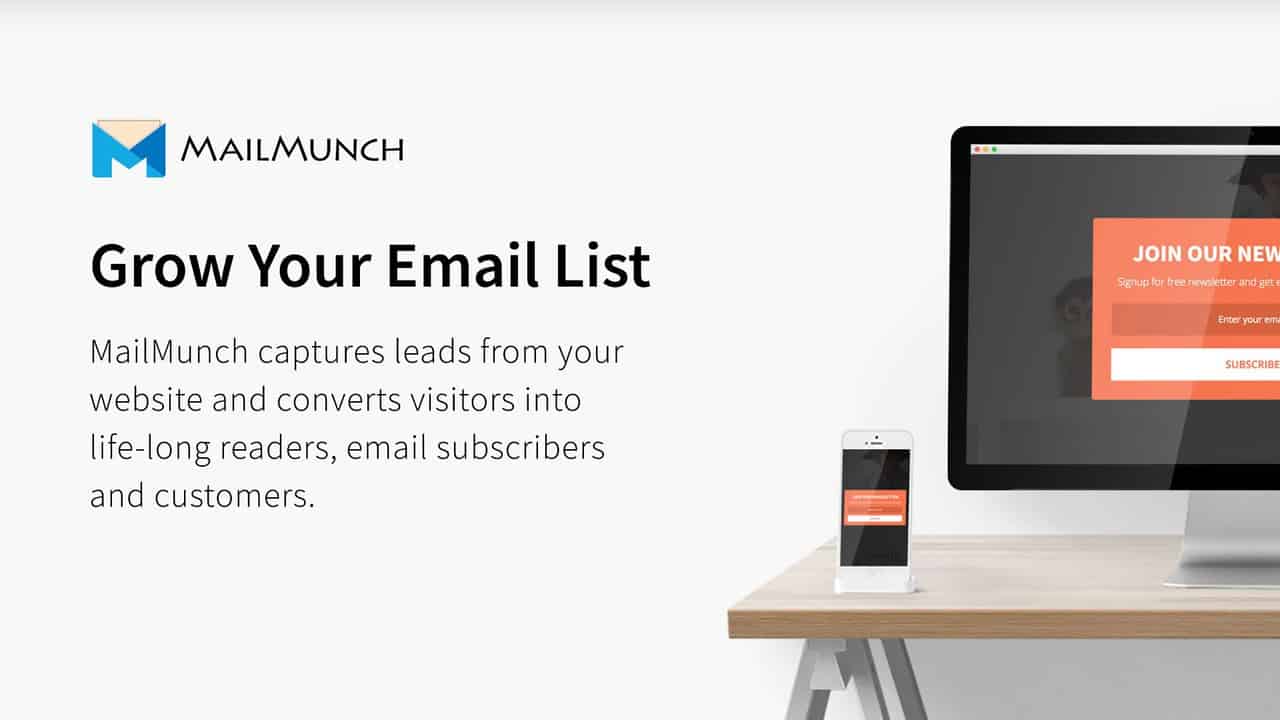 MailMunch enables you to quickly grow your email list and create supreme-quality opt-in forms for your website without any technical knowledge needed and without writing a single line of code. The MailMunch plugin comes equipped with lots of pre-designed newsletters, advanced features, a handy and quick intuitive drag-and-drop builder, and much more.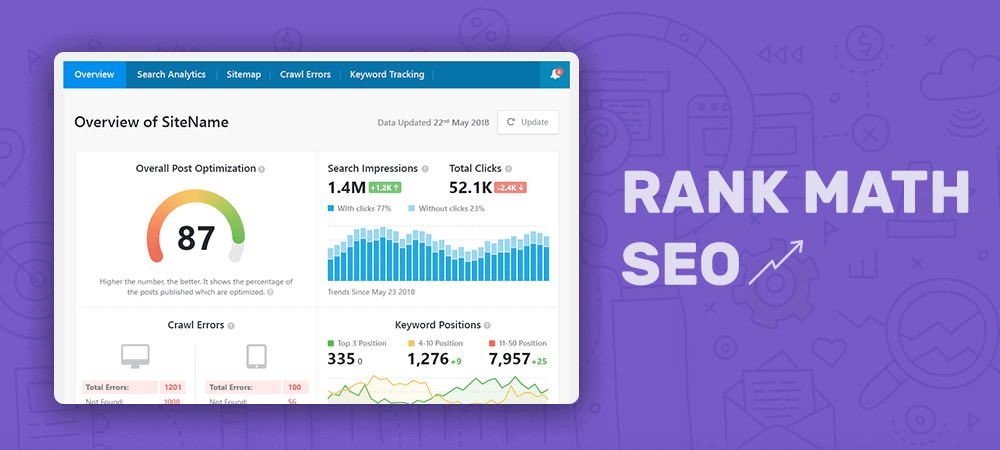 Rank Math is a super-efficient WP SEO plugin that will make your website rank higher. Installation and configuration take just a couple of minutes, after which the Rank Math is put on auto-pilot of your website SEO, taking care of it for you.
WP Review is a terrific WP plugin that will allow you to add reviews, ratings, stars, and more to your website. It features tons of useful characteristics, including 16 gorgeous prepared layouts that will help you start. WP Review is also fairly easy to use, and it doesn't require any special tech-savviness.
Download WP Review now and see for yourself.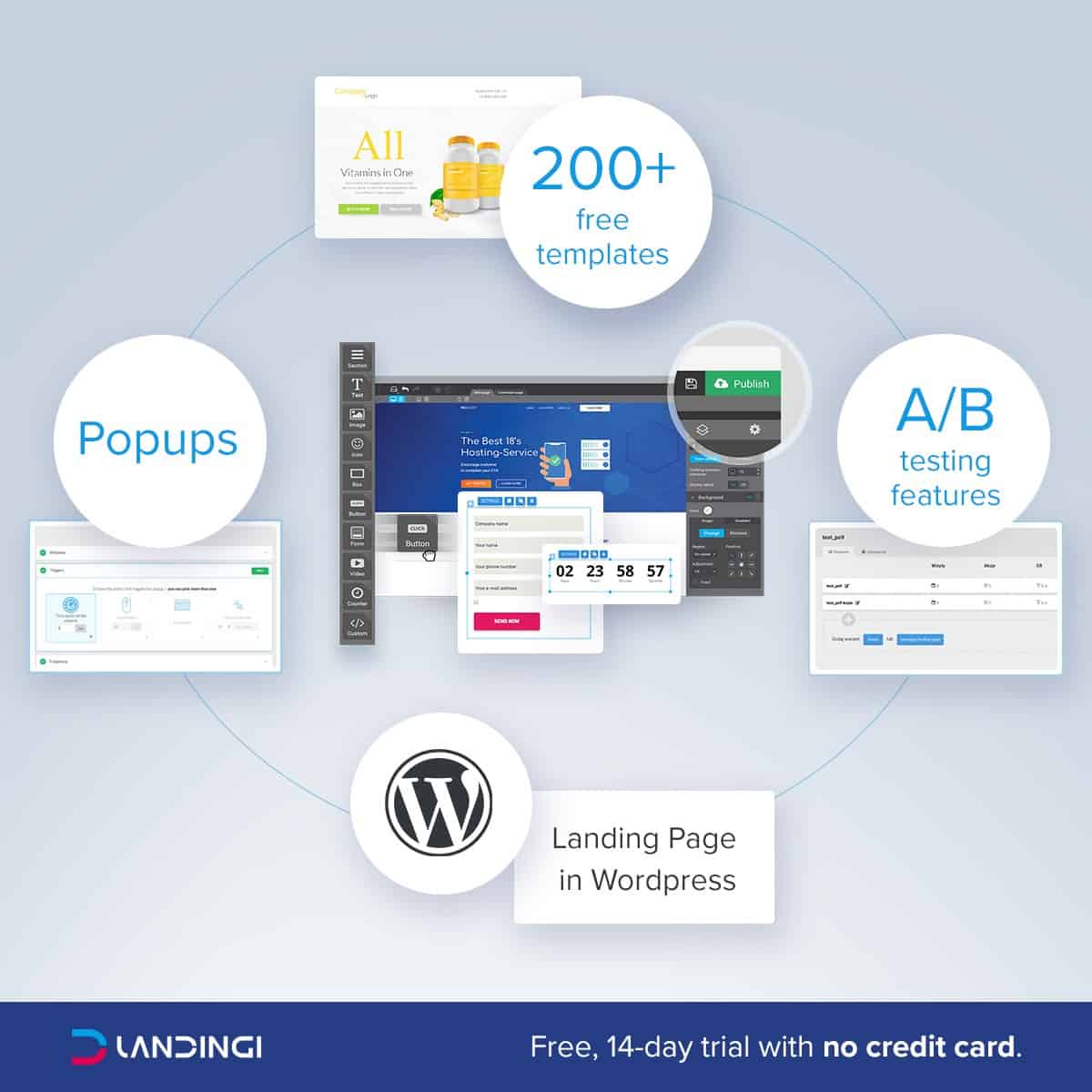 The landing page should both look awesome and convert, which brings us to Landingi. Landing is a landing page builder loaded with more than 200 free fabulous templates. It features a highly efficient drag-and-drop builder, a variety of A/B testing features, and much more.
If you are not particularly tech-savvy, have no worries because Landing is simple and easy to navigate.
Try this great plugin now because you can currently register for a 14-day free trial period.
WeLoveWP has been present on the market for a while now, and it garnered a pretty stellar reputation for being an inspiration source for WordPress website creators and owners. It offers several different submissions packages, with the instant one costing $10.
WeLoveWP promotes on Twitter, Facebook, Pinterest, and through a comprehensive email newsletter.
Taskade is an outstanding unified workspace solution created to help WP designers, developers, and other online parties whose work is dependent on team-work. It allows you to make your own workspace templates that will fit your own personal requirements.
Taskade is completely free and will do a great job on Web, iOS, Android, PC, Mac, as well as Chrome and Firefox browsers.
Improving sales through your website is imperative if you want to accomplish and maintain your business success. One of the key factors is always to be able to solve your customer's problems and answer their questions, and that is why KnowAll is here. This great service is one of the most popular WP knowledge bases, and you can use it as a support page for your customers or as a presales page.
Goodie is a famous and reliable web development service that will help you develop simple WordPress websites in no time. The Goodie is also great for designers who are looking for a loyal and trusty web development partner.
If you opt for Goodie, you can be sure that your web development needs are handled by professionals and experts.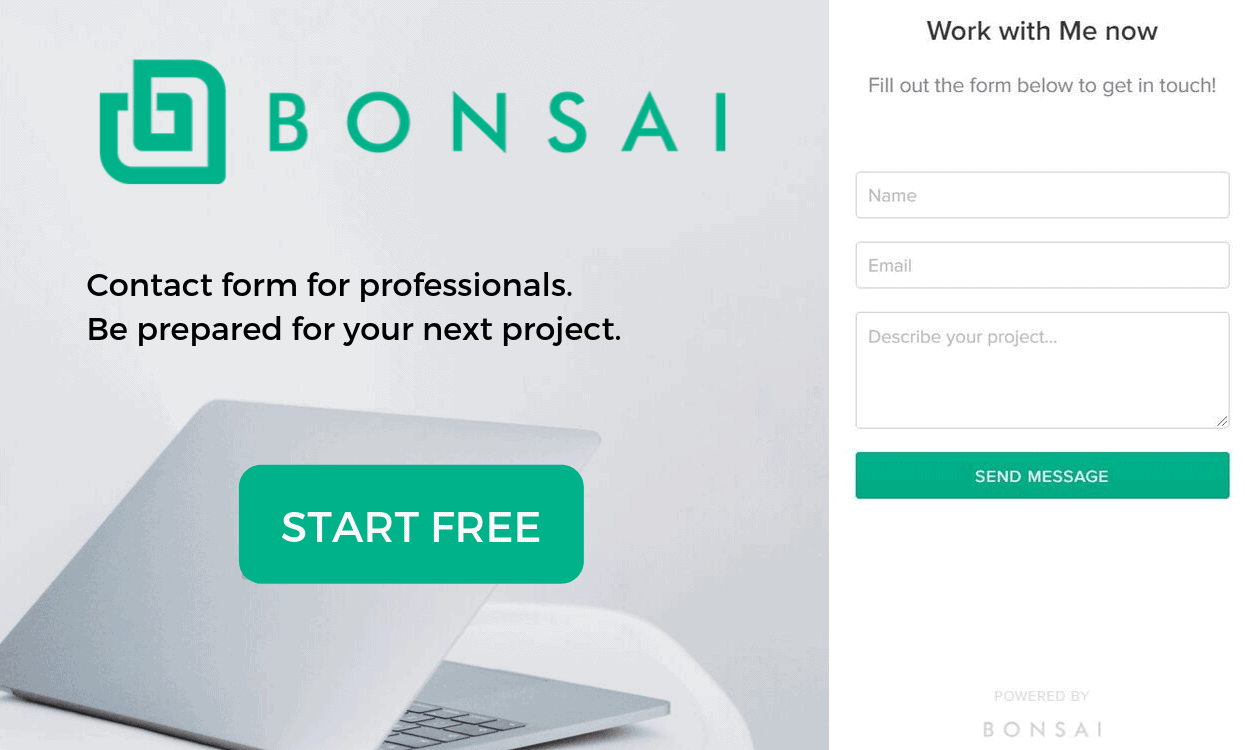 Bonsai is one of the most versatile services of its kind. It offers a highly useful set of tools for WP developers, designers, and other freelancers. You can use Bonsai to create contact forms, send contracts, invoices, proposals for various projects, and much more.
Go check out Bonsai for yourself and use the benefit of a 14-day free trial.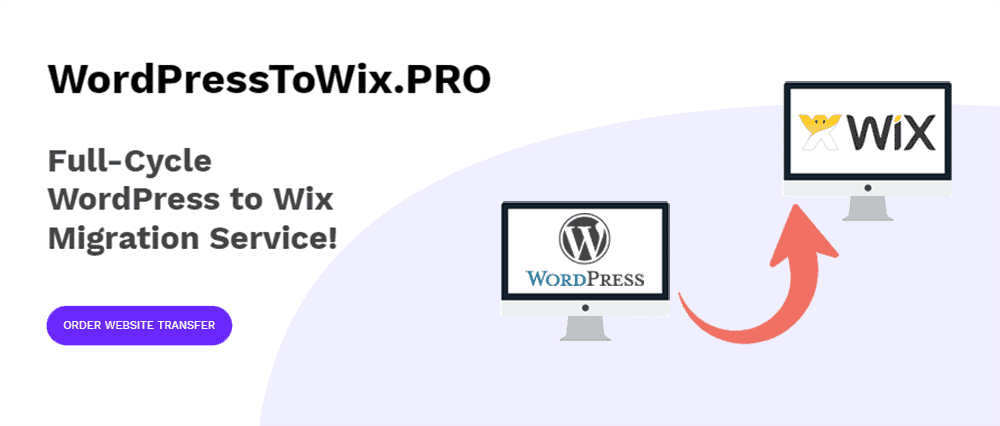 WordPressToWix.PRO provides an efficient, quick, safe, and trustworthy website migration processes when switching from WordPress to Wix. This terrific service has been in business for years, moving numerous websites to Wix properly and without delay. Once you opt for the services of WordPressToWix.PRO, you can be sure that a skilled and experienced team of pros are handling your website, who will complete any complicated website transfer process with the top-notch result.
WixToWordPress.PRO provides easy, swift, and efficient website transfers from Wix to WordPress. The company itself started its business several years ago and in the meantime, become one of the niche leaders. It now has hundreds of satisfied clients and stellar reviews under its belt, so you can be sure that you are putting your website in the hands of the best people in the business.
If you are you looking for a solid and competent online service to create a particular calculator or form for your website, uCalc is exactly what you need. With uCalc, you can embed calculators and forms into your website, increasing its traffic and conversion. This handy platform also provides a wide array of ready-to-use templates as well as numerous other features, and it will work perfectly on any WordPress website. Need reassurance that this is the plugin you need? It has been mentioned in SuperbWebsiteBuilders.com as the best of its kind!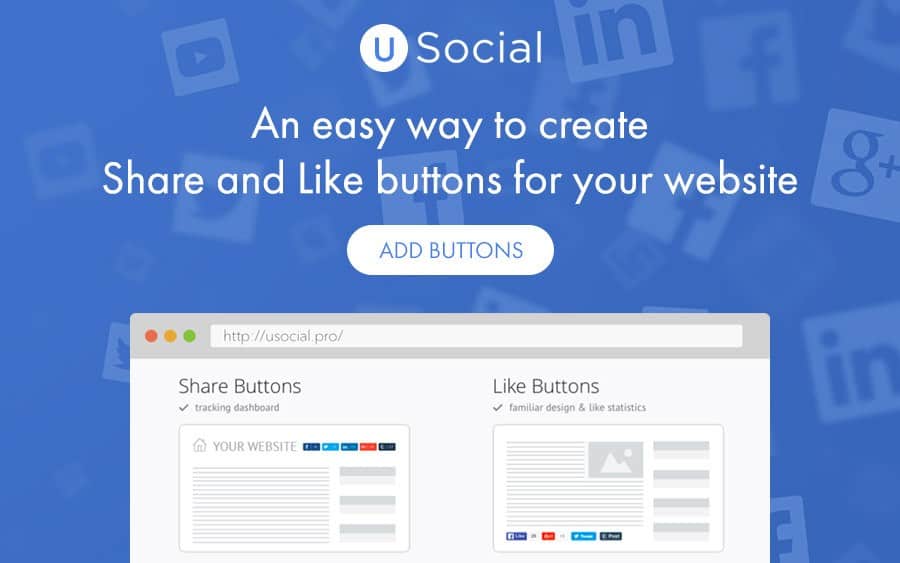 If you are on a lookout for a free tool that will help you drive traffic and improve your website ranking -look no further because uSocial is what you need. With this terrific tool, It will take you a few minutes to install the Like and Share buttons to any WordPress website. The platform provides a vibrant and rich collection of designs, styles, and colors for the buttons. Lastly, uSocial simple and easy to use and absolutely free.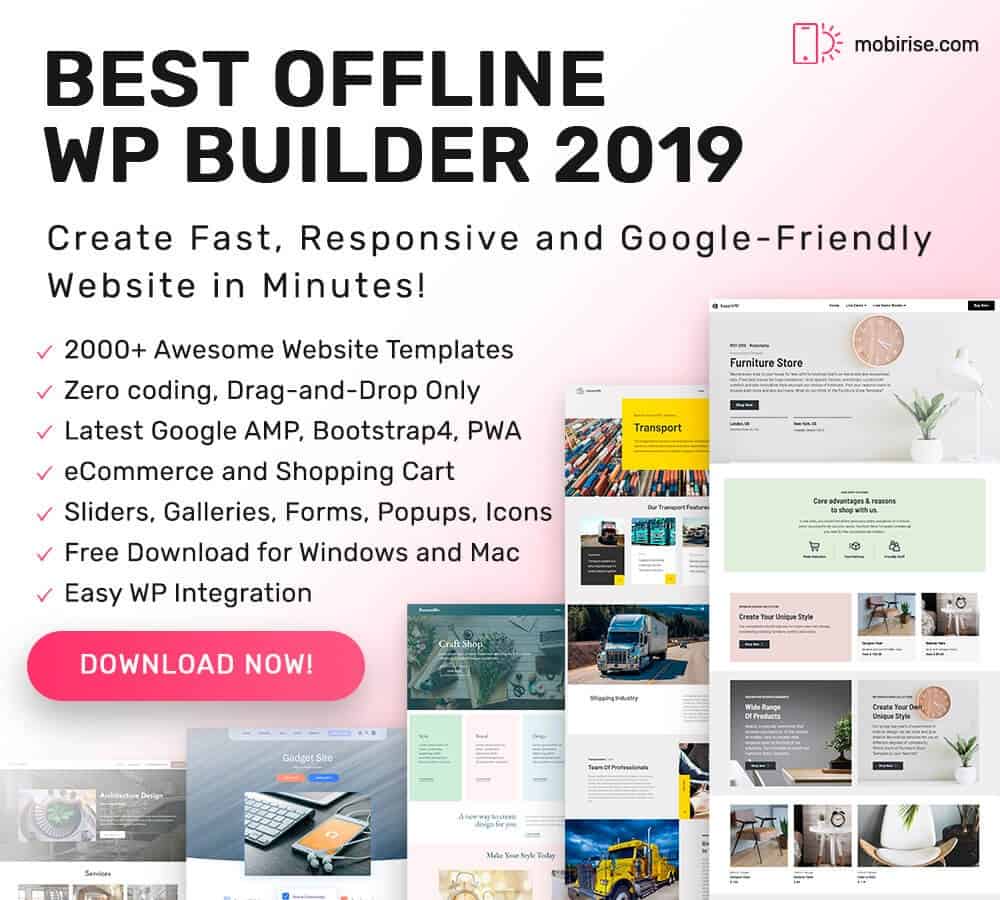 Mobirise is one of the most popular offline website builders on the market. There are several reasons for its remarkable reputation, and one of them is its marvelous features that will help you create an outstandingly, beautiful WordPress website within minutes. It has more than 2,000 awesome templates, with the latest Google AMP, PWA, and Bootstrap4, with eCommerce and handy Shopping carts, and so much more. Mobirise is also easy to use and completely free.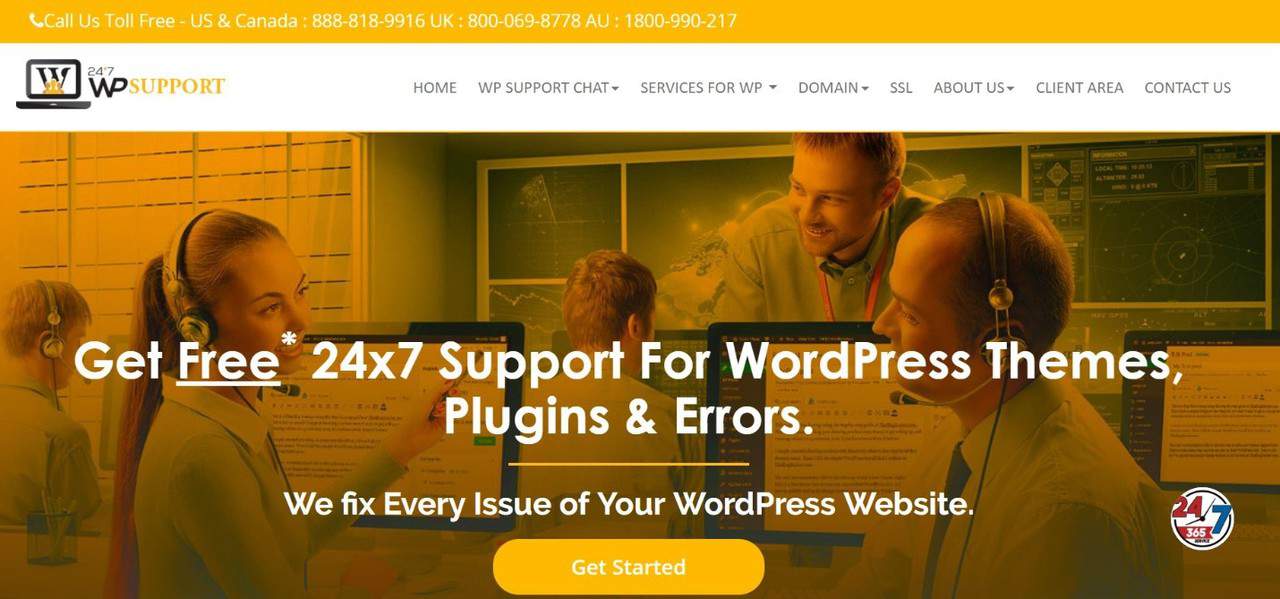 Running a website can be quite a busy job, so WP users are always looking for a more competent and reliable plugin. 24×7 WP Support is exactly that. It delivers supreme quality and on-point answers for anything related to WordPress. The skilled team of experts will quickly solve any issues your website might be having, and they will offer you hosting solutions, domain names, SSL certificates, WordPress development, and even adequate training.
Get in touch with 24×7 WP Support and find out more about what they do.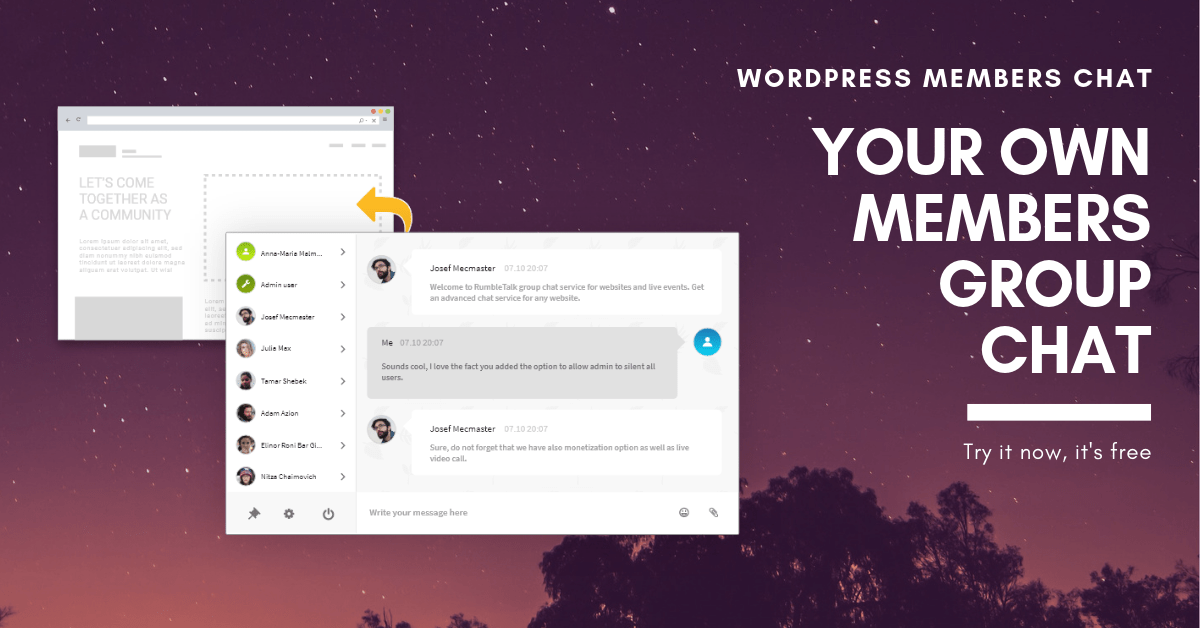 RumbleTalk is the best WordPress plugin for group chats. If you want to improve the experience of your users by adding a group chat to your WP website, RumbleTalk will do that for you within just a couple of minutes, effortlessly and without writing a single line of code.
Try it RumbleTalk now. It is completely free.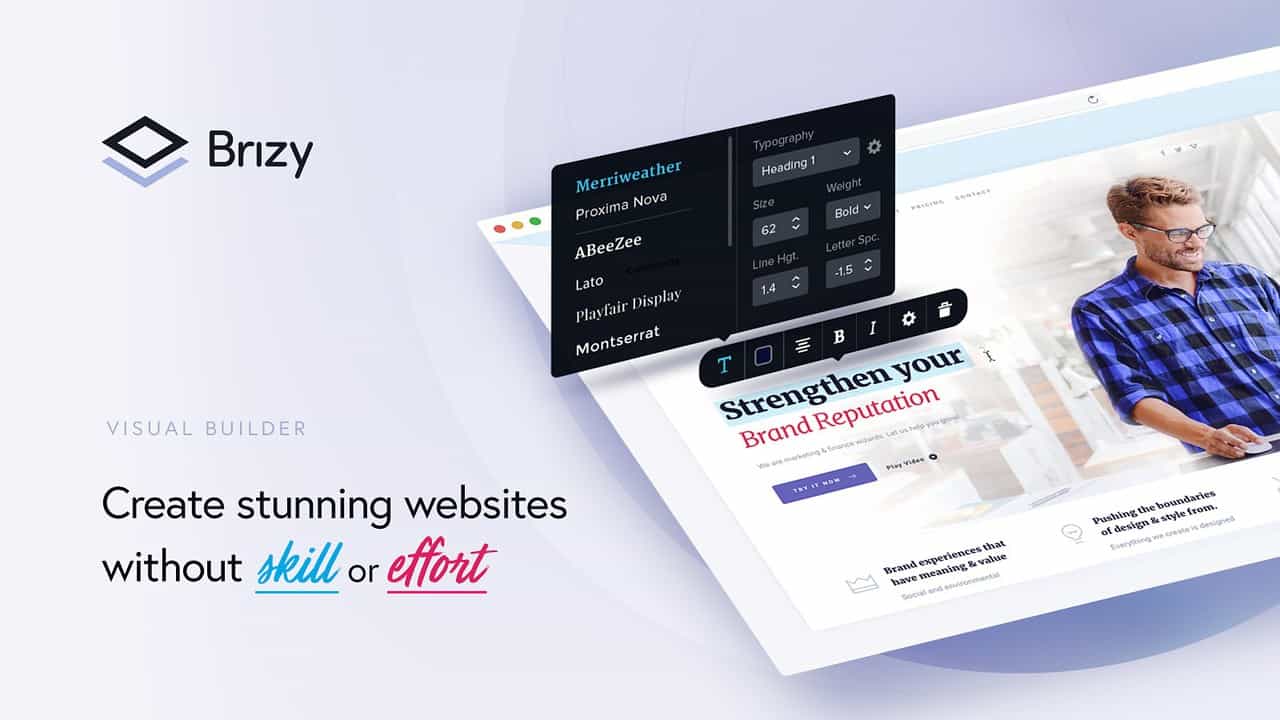 Brizy is a reliable, user-friendly WordPress page builder. With Brizy, you can easily create a stunning website or gorgeous landing page. The whole process takes only a couple of minutes, and it doesn't require any skill or effort. Brizy also provides gorgeous templates, as well as the advantage of a strong drag-and-drop builder, and so much more.
Try building with Brizy. It will take no time.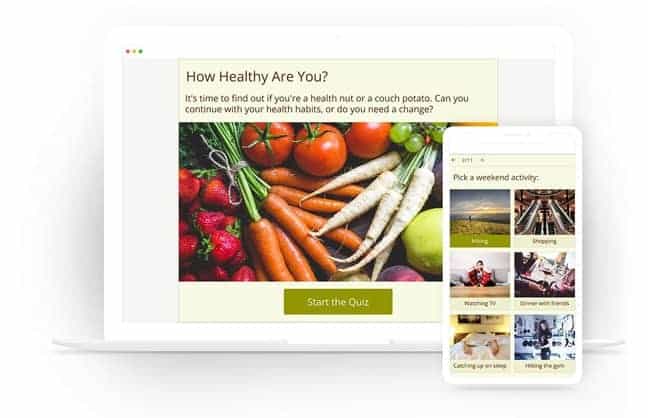 Quiz Maker is exactly what it sounds – a tool that will help you make quizzes, but also highly converting surveys, forms, and more. It is completely user-friendly and easy to navigate, as well as packed with numerous templates and a highly efficient gear editor.
If you want to create your own form and quizzes that convert, try this remarkable tool today, you won't regret it.
Fortune Creations offers free and premium WordPress themes. All of these themes are SEO friendly, fast, easy, and enjoyable to browse through and 100% customizable.
Browse the Fortune Creations website and choose your favorites.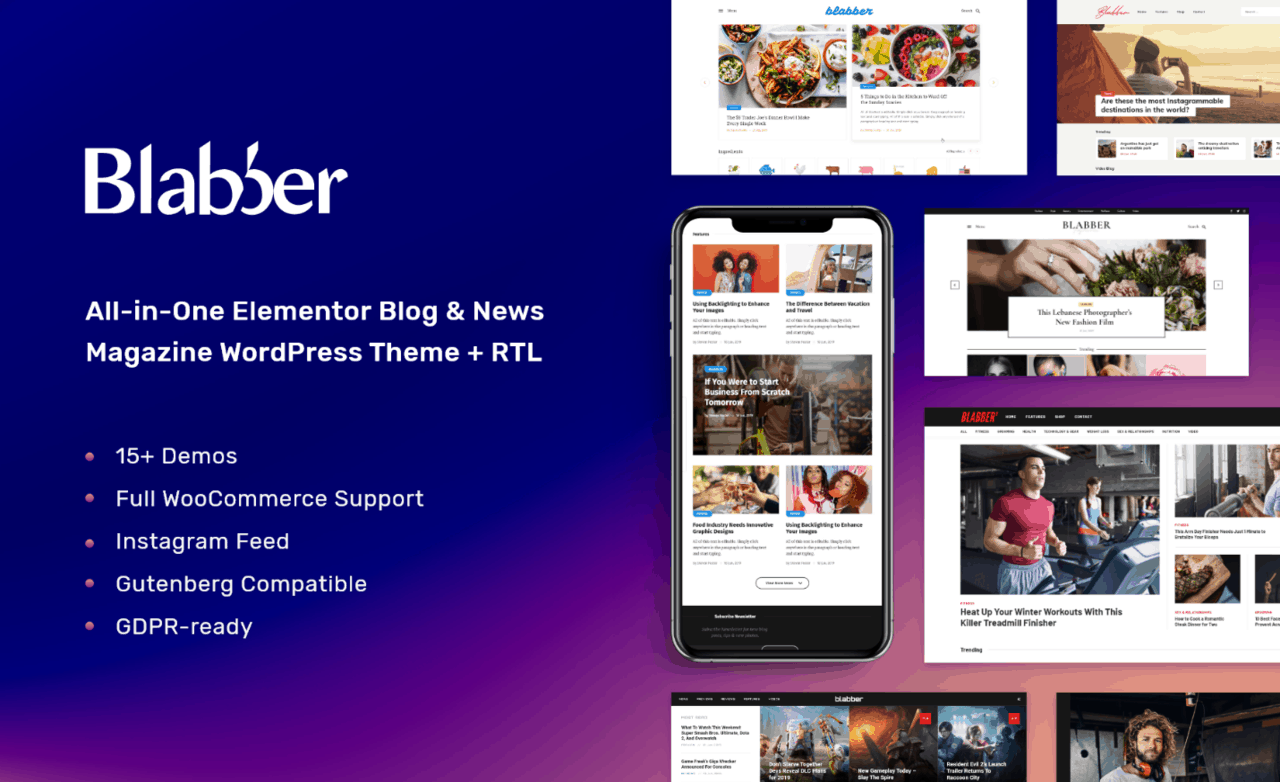 The Blabber theme allows you to convert your website into an efficient eCommerce platform swiftly and without effort. Blabber has full WooCommerce support, so it will improve your customer engagement with complete social media support.
WPReset provides you with an extensive set of features and tools that will help your website develop faster. It will help you get rid of junk, declutter, or start over, without any efforts or regrets. It is WP-CLI compatible, which makes it perfect for those users who like to type more. The post-reset setup simplifies the reconfiguration of your environment and rests it just the way you want it. If you are not sure if you should delete something or what some plugin or theme actually represents, Database snapshots and Database Diff Viewer will solve these issues for you.
All in all, this plugin is perfect for you if you like to keep things fresh on your website and it can be downloaded for free,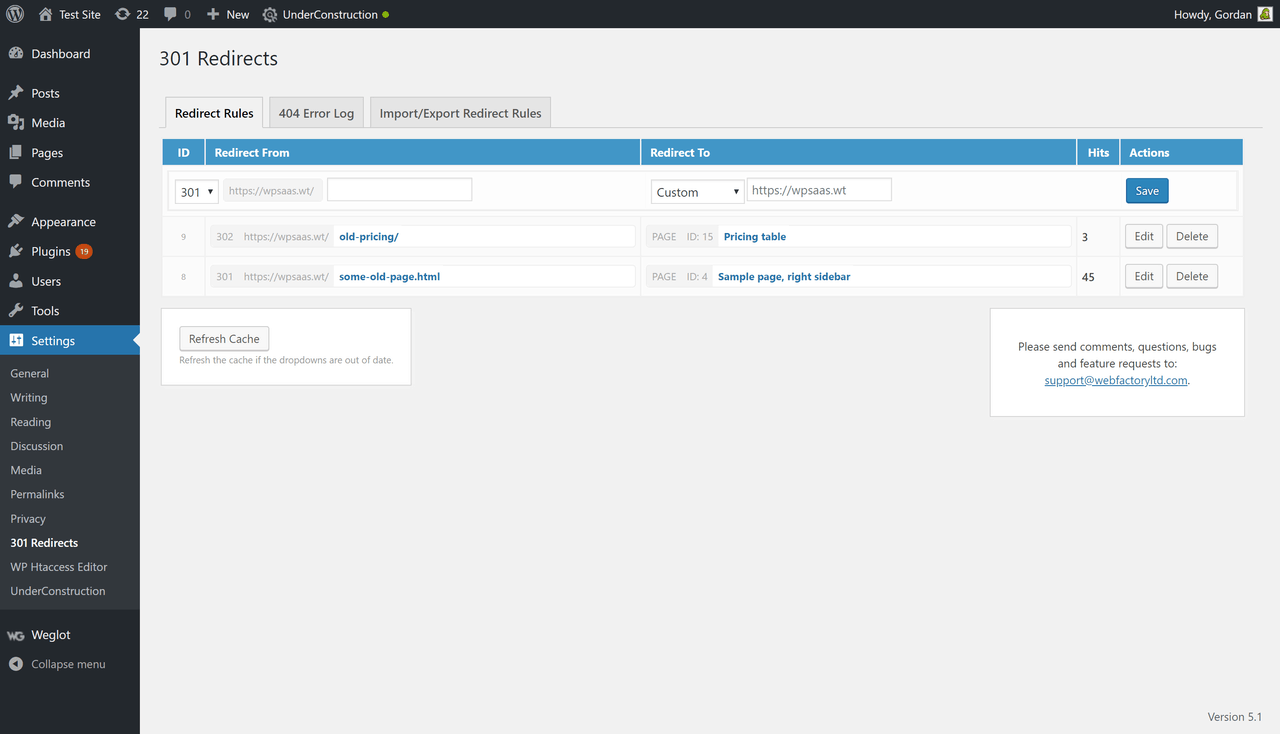 301 redirect takes care of creating and managing of 301 and 302 redirects. Whether you are changing some pointers on your website and just want to redirect visitors to another website temporarily, 301 Redirects plugin is great for you. 301 Redirects has an easy-to-use interface, so it is easy to both install and configure. It is also great for new sites and repairing links, as it will save and even grow your following.
So if you want to replace an old site design, overhaul or reorganize your new website, or simply deal with expired content, 301 redirects is the plugin for you.
Google Maps Widget Pro allows you to create maps on your website two minutes after the installation process is complete. You will be able to take full advantage of some crafty map options, such as directions, street view, and much more. With this plugin, you can add the unlimited number of maps to your websites, but you can also use maps in pages, posts, custom posts, sidebars, types, and menus. Furthermore, Google Maps Widget Pro also lets you use custom styles to make the map that perfectly matches your expectations.
Make your website even better and more reliable with the help of Google Maps Widget Pro.
Overall
Needles to say, this year has been quite a year for WordPress plugin developers, as well as us, loyal users. We hope that our extensive list of products inspires you to start using some of them or create something on your own. If not, try listening to Kanye. Nothing like some Ultralight Beam to set the creative mood.